A Bad Experience With Insurance: A Case Study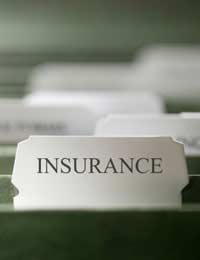 The growth of insurance in various areas is one of the great business success stories seen in recent years. Most of us have insurance of some sort of another whether it be mandatory, such motor insurance when you want to drive a vehicle or optional - such as home contents or travel insurance. But do you really know what you're paying for?
Why Do So Many Of Us Buy Insurance?
Insurance-sellers often like to play on the fact that in some ways, we live in a fear-led society - 'you never know what is around the corner' is the angle that most insurance company marketing campaigns tend to go for.
They capitalise on the fact that people are afraid of what 'might' happen and are therefore willing to pay a little now to offset a major financial difficulty in the future. In other words, "just in case."
Getting What You Pay For
As insurance spread into different areas, such as pets, weddings, private medical and payment protection, policies grew more and more varied and in some cases, much more complicated and difficult for people to understand.
This is why it is always really, really important that you read through the terms of your insurance policy and make sure that you are getting what you think you are paying for. Here are a couple of case studies that show what problems you can get into.
Case Studies: Travel
Sam, 25 was going on holiday to Turkey. She arranged everything over the internet and booked her accommodation and flights separately, rather than using a tour operator. She signed up for a travel insurance policy using a price comparison website, and she believed that she had requested a policy which would cover her for medical problems if she was to fall ill abroad. This was very probably the case, however, when she broke her leg on a local boat trip, she was entitled to treatment using her free E111 card (issued free of charge for UK nationals travelling abroad). She wasn't covered, however, for the cost of her missed flight home, or the expense she incurred staying in hospital for several nights past the end date of her holiday. She also had to fork out for expensive taxi costs to eventually get her to the airport as she couldn't use public transport and she'd missed the transfers she arranged originally. All in all, Sam ended up paying just short of £2000 for a spell of bad luck and the fact that she didn't check her policy properly and check that it covered the cost of getting home should she be taken ill or be injured.
Case Studies : Pets
Danielle had just lost a young cat to a hereditary illness when she decided to get two new kittens, After paying such a high cost to treat her previous pet, Robin and Rosie were checked over by a vet when they were 12 weeks old and subsequently insured. When the kittens were 4 years old, Robin was diagnosed with a thyroid problem - which meant that he would need to take medication every day for the rest of his life. The insurers paid out for all of the tests that Robin needed and for the cost of his medicine. However, as anyone with pets will tell you, Vets bills are rarely inexpensive and soon the cost of the initial diagnosis and first few courses of medication had passed £2000. The payments stopped from the insurers, and when pointed towards her pet insurance policy, Danielle discovered that Robin's treatment had reached a price 'cap' on payments for one single accident or condition (In this case it was £2000 but it can be any amount specified in the policy).
Not only that, but she also found out that as Robin's condition had been diagnosed, it was now classed as a 'pre-existing' condition, meaning that when her policy was renewed after the 12 month period was up, Robin's thyroid problem would not be covered and she would have to fork out for that separately. Even if she decided to go somewhere else, she would still have to disclose Robin's condition, so she wouldn't be able to get any financial relief for it.
Case Studies : Home Insurance
Matthew had decided to change his home insurer so he could get a better deal on both his 'bricks and mortar' insurance and his home contents. Being a keen photographer, he wanted to get his new digital SLR camera insured for an individual item amount of £1000 in case any damage came to it. He put this into his insurance quote online, and when he got the papers through, he signed and sent them back.
A few months later, Matthew's dog ran past him as he was extracting some photographs onto his laptop, crashing both the camera and the laptop to the floor. Matthew wasn't worried and rang his new insurer to tell them what had happened and was dismayed to find that he was indeed insured for both accidental damage and also individual item insurance for the camera, but only under the 'bricks and mortar' part of the insurance.
This means that if the house was destroyed, for example by fire, then Matthew would get £1000 back to replace his camera. As this would be a claim under the Home Contents part of the policy, he was entitled to nothing for either the laptop or the camera.
These case studies should be a good indicator as to why it is so important to read the small print on any insurance policy that you take out, whether it is done online, over the phone or by filling out a form and sending it away. Insurance can help incredibly when things go wrong, but if you think you've protected yourself and find out you haven't, it can make things so much more difficult to cope with.
You might also like...