Finding Effective Pet Insurance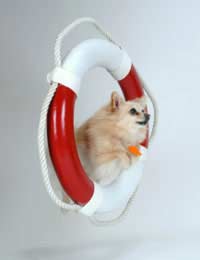 If you have a cat, dog or other pet, you'll know just how quickly they can become a member of the family, and how awful it is if they fall ill or become injured.
If your pet has been ill and you have been forced to seek help, you'll already know how expensive veterinary treatment can be - but what do you do if the worst happens and you can't afford to pay high vets bills? Do you have to watch your pet suffer?
In this situation having pet insurance can be invaluable because it gives you peace of mind in knowing that if something nasty happens to your pet, then you will be able to cover the cost of their treatment.
Choosing a Policy
The problem with pet insurance is that because it's still quite a new form of insurance to have, many people who take out a policy don't really know what they are covered for - and this can come as a nasty shock if you pay out and think your pet is covered, and then discover that for some reason, their condition is excluded from a claim.
Different Types of Pet Insurance
When choosing pet insurance, you need to know that there are three main policy types:
Individual Condition
This is a 12 month policy which will pay out a pre-agreed maximum amount for each condition your pet is treated for, and there is no limit to the time in which you can claim it. You may need to pay a policy excess for new claims and for any long-term conditions your pet has and an increased premium as your pet ages and becomes more susceptible to illness.
When the maximum payout amount has been reached for a specific ailment then you will no longer be able to claim for treatment of that particular condition.
The benefit to this policy is that the premiums tend to be less expensive and if your cat gets flu or your dog gets a short term stomach complaint that can be resolved quickly with a small operation or short term medication then this will usually be included.
The disadvantage is that if your pet is diagnosed with a long-term ailment that will require medication for the rest of your its life, then once you've claimed maximum amount specified for that condition then you can be left holding the bill.
Life Cover
This insurance policy is usually more expensive and is renewable every year. It will cover any conditions that have been diagnosed since the policy was taken out - meaning that cover for such ailments will be not be excluded when the policy is renewed although your policy premium may increase. An excess will usually be taken annually for any conditions that are long term, and for any new conditions your pet is diagnosed with.
If you go for this kind of insurance, make sure that the maximum amount specified is per claim (i.e. per condition or incident that your pet needs treatment for), rather than being the total amount you can claim per year spread out over all conditions.
For older pets you may need a higher premium and/or excess, and any pre-existing conditions may not be covered by the policy.
Annual Cover
As the name suggests, this policy needs to be renewed every 12 months. When considering which policy to take out you will need to check to see if it is divided, as many are, into two different types of cover, which may include conditions such as:
a policy that covers diagnosed conditions only until the renew date
a policy that covers conditions for 12 months from diagnosis.
It's really important that you spot conditions such as the above and also that you understand what they mean : if a week before the end of your policy your pet is diagnosed with a medical condition that requires a course of medication, policy one will pay for 1 weeks treatment, policy two will pay for the treatment for as long as it lasts - up to a total of 12 months. This is a big difference and it's often worth paying the extra for the second policy, just in case the worst happens. It's also worth bearing in mind that the policy premium and excess are both likely to go up as your pet gets older.
Whichever policy you choose, make sure you've taken the time to read through the terms and conditions and ask questions about anything you're not sure about.
You might also like...