Dental Practice Membership Schemes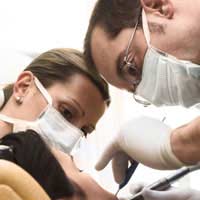 Over the last few years it has become more and more difficult for people to find a good dentist - especially one that will treat patients on the National Health Service (NHS). Unfortunately this often leads to people suffering needlessly with toothache, gum disease, abscesses and various other oral ailments because they cannot find a dentist who will treat them until they are in real pain - and then they face having to pay a large bill after private treatment.
To combat this, many Dental Practices are setting up different payment plans, so that patients can be sure that they will receive timely and appropriate treatment should they need it.
Private Dental Plans
If you can't find a dentist on the NHS, or you want to consider going to a Private Practice, then you might want to consider getting a Private Dental Plan. Private fees are set by dentists or practice managers and can be incredibly different from place to place. Some will charge on a per hour basis while others will charge for the work that takes place. Your dentist may ask you for full payment before your treatment starts, as it takes place or after it has finished. If you can't or don't want to pay all in one go, then check with the practice that you can pay in instalments after the work has taken place.
Payment Plans
As an alternative to paying in one lump sum or in instalments after the work has been done, you can opt to pay via a Payment Plan. There are several different types of payment plan and you should choose the one that suits your lifestyle and circumstances best:
Cash Payment Plan
Cash payment plans are very popular, and there are several million people in the UK who have taken this kind of policy out. These are often schemes run by employers who may make some or all of the contributions themselves or deduct payment from salary payments - but they are also available to private individuals too.
Tailored towards the individual there are usually several different tiers of health benefits and total payouts which are reflected in the monthly premium paid – for example: a £10 per month premium may mean that you receive up to £100 worth of dental treatment costs per year, whereas for a £40 premium you may receive up to £400.
In most cases, if you have one of these plans you will need to pay upfront for the treatment you receive and then fill out a claim form to get the money back - usually the refund will be with you within a few days. If you take out one of these plans, make sure that you check the benefits included and the total amount of cash you can claim back. Also work out how much you are likely to spend in a year – although you can't account for emergencies, you can work out which plan is most likely to benefit you.
Non-Cash Payment Plans
With some plans, treatment is covered for a year and is based on the amount paid each month. Often routine treatments, check ups, scale & polish, fillings etc are included. Other schemes will pay for any treatment needed over a 12 month period in return for a monthly fee (but do check for exclusions - some plans claim will cover 'everything' but still won't pay for crowns, orthodontist treatments or laboratory work).
Some plans will also pay for any overnight (or longer) stays in hospital and emergency treatment. Each plan is different so before you sign up to a plan or get treatment with the hope of being covered, make sure you read the small print and see what's covered.
How Do I Join and What Will it Cost?
Ask around at work first and find out if your employer pays into a plan. It may be that you can join as part of a company benefit package and might even be fully paid for or contributed towards.
If not, you can join a private health insurance plan. Choose what level of cover and benefits you want and how much you want your premium to be each month. It there is a particular practice you would like to join, find out from them if they operate a payment package and if so, how much it will cost you and how you can join. Also ask if you need to pay upfront and claim back the cash later, or whether the bill should be sent directly to them
With some schemes you might find that before you can join you have to undergo a routine check to make sure that your gums and teeth are healthy. With some plans you will also have to agree to go for regular dental check ups to keep your teeth in tip top condition, and reduce the risk of more costly treatment.
You might also like...