DVD/Game On-line Rental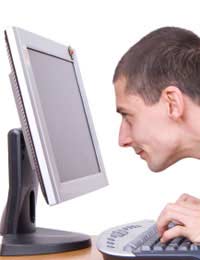 Video rental has been a booming business since its inception, and with the advent of the DVD, the business grew ever more popular.
In recent years, rental companies have begun to rent DVDs and Games online - cutting out late fees, not to mention the need to travel back and forth to the shop each time you want to change your rental.
There are so many companies offering on-line DVD & Game rentals that it's really hard to know which one to choose - even Supermarkets are getting in on the act!
Shop Around
Best thing to do is to shop around. There are lots of free trials around so you can try before you buy. Generally the vouchers and promotional codes given out online are around 2 weeks, but ask around because usually on-line rental companies send out extended trial vouchers - typically 3 months - to current members and ask them to distribute them to friends and family. This will give you a good idea of the type of service and choice you can expect.
Watch out
Do be careful when signing up for a trial though. What you'll usually find is that when you set up your account you will need to provide the company with a valid form of payment - this is also used to validate your address. Often the preferred method of payment is by debit card to be taken monthly from your account on a pre-arranged date.
Cancelling After The Trial
You will be told when you need to return any rentals you have and if you cancel and return all the DVDs that you have on loan before the date specified then you won't be charged. However if you are late returning the DVDs and it runs over your trial period then you will be charged - probably a months rental.
Happy?
If after the trial you are happy with the service and you decide to stay with that company, then you just continue to pay for as long as you want to keep your membership.
Game & DVD?
Some packages will allow you to rent games and others DVDs. Some will allow you to combine both - but do bear in mind that you are likely to keep games longer than you are films so it's worth considering when you choose your package.
Whichever package you choose to go for, you'll be asked to supply a 'wish list' – a list of all the DVDs and/or Games you want to rent and they will be sent out to you dependant on availability
How Many DVDs or Games are we Allowed?
There are different packages - usually the more you pay the more DVDs and Games you can have at home at any one time, and the more you can rent over the course of a month.
If you don't watch many DVDs or are renting games, then you might be better off getting a service that is capped at a certain number of rentals per month. They work out at around £2 per disc if you go for this kind of service.
If you decide to go for an uncapped service then the more you receive and return each month, the cheaper they will work out. If you sign up to an uncapped service and don't watch a lot of DVDs, then you're probably not making much of a saving renting over buying.
When Do I Have to Send Them Back?
You can keep them for as long as you like, and there will be no late fees (unless otherwise detailed). However, the longer you keep them, the less you'll have to watch, so they become more expensive per rental.
The Rental I've Been Sent is Damaged - Will I Have to Pay?
Report the damaged disk as soon as you can. They should send you a replacement free of charge.
What Happens if a DVD or Game is Lost in the Post
If one of your rentals has gone missing then you need to report it to the rental company asap. You will usually be sent or emailed a form that you need to fill in and in most cases you won't be charged for the first lost Game or DVD. If it is something that happens frequently, then you may find that you will either be charged for them, or the company will terminate your membership if they cannot guarantee the safety of their products in your area.
Cancellation
If you want to cancel your membership it's usually very simple- just a case of logging onto the website and following the steps to cancellation. If you have problems doing so, email or ring the company to find out what to do next. Usually they will give you a date by which you will need to have returned all your rentals if you wish to cancel your membership without payment of any more monthly fees.
You might also like...