Book Clubs: Terms and Conditions Explained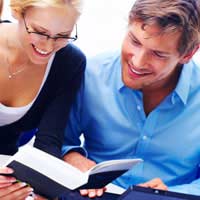 Book clubs have been running in some form or another since around the 1920s. Usually a membership-based way of selling and buying books, often at a good discount and with limited and specialised book club editions, they can be a great way to build up an impressive personal library.
However lots of people join book clubs without ever actually understanding what it is they are signing up to, and end up with books that they don't want, and worse still, are obliged to pay for.
Tempting Opening Offers
Most people join because of the clever marketing strategy employed by many of the big book clubs:
They offer a number of books at an extremely low price - i.e. 5 current 'blockbusters' for a penny each, or 5 top titles for a pound. People see the brochures and adverts in magazines and think it's a great deal - but they often don't realise that they are signing up to what is known as a 'club commitment', or what it entails. There are usually a whole host of enticing free gifts that the lucky reader can have for just joining the club – expensive encyclopaedias', DVDs, CDs, sports bags, clock radios – anything you can think of has probably been a free gift from a book club somewhere.
Negative Option Billing
Most book clubs work on the principle of negative option billing. There are two main ways that clubs that employ this method carry out their business:
1) A selected book or selection of books is sent out and the customer must either send them back before an invoice is sent or pay the invoice when it arrives,
Or more commonly:
2) A letter will be sent out ahead of the books which advises the customer which books are due to be sent out and when. Should they not want to receive the books specified then the customer must then decline the offer and request that the books are not sent, usually within a short timeframe.
While this practice is not against the law it can cause confusion – and alongside the busy lifestyles of today, people can end up with boxes of books that they didn't order, and didn't want, piling up and costing them a fortune.
Positive Billing
On the other hand, some book clubs operate using positive billing – these clubs send out a list of titles but don't send any unless the customer specifically requests them.
Continuity Deals
Some book clubs continually send out a pre-arranged number of books per month until the customer cancels the membership.
Commitment
Usually when you join a book club, you will be asked to make a 'commitment'. This means that to receive an initial package of books at a knock down price and perhaps a few free gifts, you must agree to purchase a number of books throughout the following 12 months. It can sound like quite a bargain at the time, but check the website if you can before you sign up – it won't seem like such a bargain if all the books are £12.99 or are on subjects that don't interest you once you get past your 'Welcome' offer.
If for any reason you agree to, but don't keep to your commitment, or you try to cancel your membership without fulfilling it, you'll probably find a bill for the total cost of the Welcome package, less any discounts you might have received coming through the post shortly afterwards. You'll also be charged for any 'free gifts' you were sent as part of the opening package too.
Before you sign up:
Check if there is a commitment, and if so, what it entails
Check how often books are sent to you and what kind of titles they are
Check whether or not postage is free to return books you didn't want or whether you will have to pay to send them back.
You might also like...