Mobile Phone Download Memberships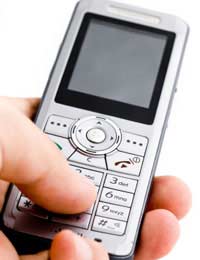 Millions of people around the UK have a mobile phone, and it's virtually impossible to go anywhere without finding someone chatting away on one. Mobiles are changing constantly and are becoming more sophisticated all the time - long gone are the days when you were stuck with the phones default ring tone and boring background.
Most mobile telephones are now entirely customisable now meaning that you can choose your own background and your own ring tone - not to mention downloading images, games and videos to keep you occupied while you're on the go.
Hand in hand with this improving technology has come a rise in companies that make mobile content available via direct mobile phone download. If you look in the back of newspapers and most magazines you'll find at least one brightly coloured advert advertising mobile download content - and who can forget the incredibly annoying crazy frog ringtone adverts from a few years ago?
Downloads often sound like a good idea, and some of the ringtones and content available can be great fun. But do beware - some mobile download 'clubs' have had a lot of bad press recently due to hidden charges and subscriptions that have meant that a single ringtone has ended up costing the mobile phone owner a lot more than they realised it would.
What To Look For
Prices vary greatly from company to company, but generally you'll find that the better the quality, the more expensive the content will be. If you can, order online – that usually allows you to check the quality before you download. If you have any concerns or niggles about the company or their downloads, then don't agree to download anything.
How Do I Pay?
If you're a pre-pay customer (you buy credit and 'top up' your phone), then you'll have the amount deducted from your available credit. If you're a pay monthly customer (you pay a monthly bill) then you'll have it added onto your bill.
So What are the Catches?
Well to start off with, the content is usually pretty expensive. Find out if your mobile phone can sync with your laptop - in which case you might be able to put your own photographs and music on there directly, instead of downloading and paying for it again.
The way a lot of the mobile content download companies catch people out is by having a disclaimer at the bottom of their adverts or somewhere discreet on their websites that reads something like:
"xxxx is a subscription service that will provide you with an initial free download. After this initial content has been downloaded, you will receive 3 number of texts per week at £1.10 each until you text the word STOP to xxxx. You must receive a minimum of 5 texts before you can cancel or you will be charged £10. A weekly membership of £5 will also be charged until you text the word LEAVE to xxxx"
When people buy the initial download or accept the introductory freebie they often don't realise that they are signing up to a weekly/monthly service with a subscription charge and that they have signed a contract agreeing to receive a number of texts per week/month which they will also be charged for. They also often find that to opt out they will have to pay an admin fee to leave the service early.
Incompatible Models
A lot of people download content only to find that their phone isn't compatible - so they can't use it. Check this before you download - it should be clearly marked which phones the download will work with. If it isn't clearly marked, then assume it won't work.
How Do I Avoid This?
Before you agree to download anything, read the terms and conditions very carefully. If it says that you are agreeing to anything more than a single download, then consider very carefully if you are willing to download the required amount of content every week or month, and if you can afford to pay for it in the long run. Many people have been caught out because they didn't realise just how much a few downloads a week would add up over a couple of months.
If you do decide to sign up to a content download site, make sure you understand how you can opt out of it if you decide that you want to. If you don't read the terms properly and later find you're tied in for a certain amount of downloads or for a particular length of time, then it can end up costing you an arm and a leg.
You might also like...