Getting Back Your Bank Charges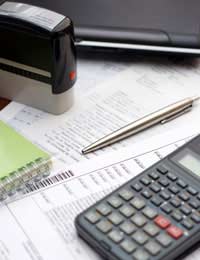 It hardly seems fair does it? You go 20p overdrawn and all of a sudden you find charges stacking up on your account that are completely disproportionate to the amount you 'borrowed' for a few hours.
For a long time banks and financial institutions have been fighting the claims that they are 'ripping off' their customers by charging higher and higher charges for small account infringements and inaccuracies.
Complaints against banks have grown enormously over the last few years and they have been blamed by some for the growing number of people facing financial difficulty; as the charges rack up, people who were unable to pay in the first place grow less and less able to pay them and end up in a spiral of debt from which they can find it incredibly difficult to extract themselves.
It's not that people don't think that they should pay anything at all for going overdrawn, or for forgetting to put enough cash in to cover the direct debits that are due to go out - but if the charges are high enough to be classed as 'unfair' - which some consider £35 for an unauthorised overdraft or missing a direct debit to be, then you are entitled to go through the courts to try and claim your money back.
I Saw This on the News. There's a Court Case Going on isn't There?
There is currently an ongoing test case for which the Office of Fair Trading and Banks has been pushing for an outcome. The Financial Services Authority have told the banks and financial institutions that until a decision has been reached, they may put any pending unfair charge claims on hold.
Time Limit
If you do want to put in a claim to get back bank charges that you consider to be unfair, you only have a six year window in which to do so - after that you cannot make the claim. If you are worried about this due to the suspension of claims currently in place by the FSA, the advice is that you should still make your claim and the FSA will not count the time in which the court case was ongoing in that six year period - so as long as your six years wasn't up when the test case started, you should be fine.
Thinking of Claiming Those Charges Back?
If you are thinking of claiming unfair bank charges back, then you should do the following:
Dig out those old bank statements and find all the charges that you think are unfair or excessive. If you haven't got all of these statements then you might need to contact your bank and ask for them. If you have Internet banking, you may be able to download old statements. If you can't find what you need then write to your bank and tell them that you want a detailed list of all charges during a certain time (over the last 6 years as default), telling you what each 'offence' was, how much the charge was and what date it was paid on.
It's worth mentioning when you write your letter that you are requesting this information and they are obliged to provide it in accordance with the Data Protection Act AND that they must do so within 40 days.
Be prepared that they may try to fob you off. If that doesn't work, they may try to charge you, but they are only allowed to ask for a maximum of £10 for this service. Don't pay any more and if they say there is a higher charge for bank statements, again quote the Data Protection Act and tell them that you are using that to request a list of charges not bank statements.
Alternatively, the bank may say that they want you to fill in a specific form to get this information, so ask in the letter for the form to be sent out immediately if this is the case. Then give them a ring if you've heard nothing in a fortnight or so. Just be aware for stalling tactics and subtle misdirection to try and make your request stretch out as long as possible.
Once you have this information, you should then write to the bank and tell them that you want 'x' amount of money back. If you visit the websites below you'll find templates that leave relevant parts blank for you to fill in with your information which are extremely useful.
The bank will probably write back within 2 weeks and make you an offer. If they write and make you a smaller offer, refuse and reply immediately, saying you will only consider the full payment. They may even write back to you and try to bluff, saying that the claims are not unfair and that they won't be paying you back. This is when you need to start reading up about court action and what to do next.
Help on the Web
There are a number of sites across the Internet where you can find a wealth of information and advice about claiming back your bank charges.
There are forums to discuss problems that you've had with the process and to ask for advice, as well as templates of letters that you can download and send to your bank. If you're serious about claiming back your charges, these are invaluable sources to check out before you start.
You might also like...