Breach of Contract & Disciplinary Action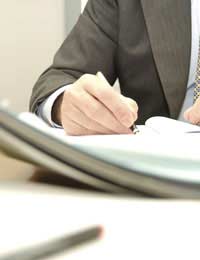 When you start working for someone, you are entering into a contract under which you and your employer will have certain obligations that you will both be expected to adhere to. These can be very brief and simple, and in some cases not written down - i.e. a verbal or implied contract, or they can be pages and pages long and extremely long-winded.
Either way, these are a form of protection for both you and your employer if your professional relationship breaks down. If the worst happens, either of you should be able to turn to your contract if you need to take the issue down a legal route and sue for 'breach of contract'.
Employees
From an employee's point of view, if they suffer a significant loss of income because the employer has broken the terms of the contract then they can sue the employer for breach of contract.
The normal way to do this would be to go to a county or other civil court.
However if the claim is outstanding or was made on the termination of the employees term of employment and does not relate to either:
A injury to the person
Any clause which requires the employer to provide the employee with living accommodation
terms which relate to intellectual property
terms which include obligations of confidence
a clause which is a covenant in restraint of trade
If an employee has made the decision to make a claim for breach of contract then they will have to decide whether to take the claim to employment tribunal or civil court.
Civil Court or Employment Tribunal?
Employment Tribunals have been specifically deigned to make it unnecessary for the parties involved in the court action to have to pay out costs for legal representation. They also generally provide a more informal, and therefore quicker resolution than the Civil Courts.
However time is a factor - claims for breach of contract must be made within 3 months of the end date of the employment term if taken to tribunal, whereas a Civil Court will allow a six year time span from the date that it is claimed that the contract was broken.
Financial rewards or compensation can also determine which type of action to take as civil courts may want to reflect full damages suffered by the employee and can pay out far more than employment tribunals who are only able to award up to a maximum amount – currently this is capped at £25,000.
Note: If an employee receives £25,000 from an employment tribunal they may not then take the matter to a Civil court to try and get more damages.
Employers Rights
If an employer suffers a financial loss because an employee breaks their contract of employment, then they also have the right to sue for breach of contract.
Usually the employer in question will pursue their action through a county or other civil court. They can make a claim to an employment tribunal but that's only applicable if they are responding to a breach of contract claim that has been made by the employee which has not been withdrawn or settled since.
To be considered by a tribunal the claim must also :
arise or still be active when the employee's employment is terminated
not relate to one of the exception categories listed at the beginning of this article
If the employer chooses to claim via employment tribunal then they must make the claim within 6 weeks of the date that the employer received written confirmation of the dismissed employee's initial claim.
The Civil Court time span also applies to employers - they can make a claim 6 years from the date the contract was breached. The awards limitation of £25,000 is also applicable to employers who go down the route of an employment tribunal, while pursuing the matter through a civil court may see an award made which fully reflects the amount of damages that the employer has suffered.
You might also like...