Glossary of Legal Terms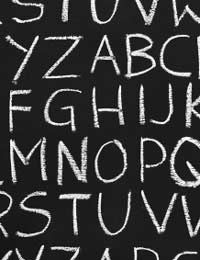 We all have to read or sign something that contains confusing legal jargon at some time or another, and if you've ever moved house or rented a property, then you'll know just what a difficult job it can be, wading through all the legal terms and trying to ensure that you're understanding everything you need to.
Most Legal documentation is confusing at best and downright indecipherable at worst. So to help you out, we've put together am alphabetical glossary of some of the most commonly used legal jargon out there that you're likely to come across when you're dealing with property issues.
Glossary A-Z
Conveyance : this has historically been used as a document now renamed as a 'transfer' which effects property transfer from the hand of the seller to the person who is buying it.
It is signed when someone buys a property, and documents the change of hands. Without the transfer taking place, a sale is not legally completed.
Covenant : refers to a promise contained within a deed.
Deed : A document which is usually signed and/or sealed and which refers to legal ownership of property.
Deeds and covenants will be things that you will come across if you are buying a property, but your solicitor will be able to explain this in a lot more detail.
Estate : Has two main meanings, all property and assets owned by a person at the time they died or when relating to land, it refers to ownership of land - either leasehold or freehold.
Execute : In legal terms, it means to sign a document.
The two terms above will be heard often relating to property issues when someone dies and perhaps owes money, or leaves the property that they have ownership of to someone else.
Freehold : Ownership of land and any buildings on that land (alternative to leasehold). For estate to be freehold it needs to be immobile - hence freehold usually refers to land or something built on that land - (but not things that live in it or are placed inside the building as they can be moved) - and the ownership needs to be of an unknown duration. If a ownership period can be determined, then the estate cannot be freehold.
HIP : A Home Information Pack - documents that relate to a property that is going up for sale.
Much maligned at its inception, the Home Information Pack (or HIP) is a set of documents that you must provide to a potential buyer that gives them key information about the property and it is a legal requirement that a HIP is provided by a seller's estate agent or the seller themselves. If there isn't a HIP then you can't market your property.
Joint Tenant : More than one person owns the land in question. If one of them were to die then the surviving ownership rights would pass to the other partners.
Lease : A contract most commonly signed by tenants when a property or land is rented out.
Leasehold : Property reverts back to owner when the lease expires so essentially, you rent it for a period of time. If you own a leasehold property, you may have to pay a small amount in 'ground rent' every year.
Lease Term : The length of time that the lease is valid for before it will need to be renewed.
Legal Charge : A legal term sometimes used in place of 'mortgage'.
Particulars of sale : This is a description of any property that is on the market and the Terms and Conditions under which the sale will go ahead.
Power of Attorney : This is authority given by someone to allow another person to act on their behalf in their absence, or if they are not wishing to be involved.
Register : Usually refers to the HM Land Registry who record property ownership details in England and Wales.
If you're wanting to buy a property then you'll need to pay for a number of registry services to make sure that your mortgage company are happy to lend you the money you need. The Land Registry searches will be conducted by your agent or solicitor and they will be able to give you more information on this.
Sale Subject to Contract : Either party can pull out of a property purchase, and neither will face liability for doing so.
Tenancy : Temporary possession of land or property owned by another
Tenant : person who lives in a property or on land covered by a lease.
Tenants in Common - opposite to Joint Tenants: If more than one person has an interest in land then if they were to die the ownership would not pass to the surviving party but would form part of their estate.
Tenure : Land is held on certain terms, the most common being Leasehold or Freehold.
Trust : Property is given to another person as long as it is used for a particular purpose, such as in the case of a death, a house may be passed to the deceased's ex-spouse, on condition that it is used as trust for any surviving children.
Vendor: Person selling a property
Will : A legal document detailing a person's wishes on what happens to their property when they have died.
You might also like...