Contract of Employment: What to Look For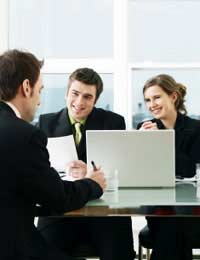 Getting a new job is really exciting - especially if it's your first job. One of the most important things you must do before you join a company is to ensure that you know the terms of your employment. A legal requirement, your contract of employment will detail all the rules and regulations surrounding your job, and it will be to where you will turn if things go wrong between you and your employer.
Where to start
Keep a copy of the job advert. If you went through an employment or specialist agency, keep copies of all the correspondence you had with them - as you may have to rely on its content later on.
Offer of Employment and Contract
When successful in applying for a job you will be sent a formal offer letter in the post which may or may not be accompanied by a Contract of Employment or statement of terms, which should contain the following information:
Job Description
Start date
Salary
Is there a probationary period?
Your hours of work
Sick pay
Maternity/paternity pay
Holiday entitlement pay
Details of notice period
rate and method of pay including any bonus structure
any pension provision
Also make sure that everything that you were told at interview or over the telephone has been confirmed in writing here.
Some offers are 'conditional' which means that the job is yours only when the employer has received suitable references or a medical report confirming that you are in good health.
You should also receive a job description. It may be sent to you before you attend an interview or sent with your contract, or maybe even given to you when you first start working for the company. Either way, read it carefully and make sure that it meets with your expectations and doesn't contain any surprises.
In short - don't accept or sign any offer of employment if you don't know or don't agree with what you will be obliged to do under its terms.
Pay
First of all, and most important - check the rate of pay you have been offered.
From 1 October 2007 the minimum rates for employment are:
£5.52 ph if you are 22 or older
£4.60 development rate if you are 18-21
£3.40 ph for any workers under the age of 18 but above compulsory school age
Your rate should be equal to or over this and should match what you have been told previously, in the interview and in your offer letter. Details of any bonus scheme should also be explained.
Also check when your salary will be paid and how. Find out if overtime is payable or optional? If it is payable, what is the standard overtime rate and is there an expectation that you will do it?
Staff Benefits
Pension Plans
If there are more than 5 people in your company, then you are entitled to join a stakeholder pension scheme. Employers may also offer contributory or non-contributory pension plans. Life Insurance, Medical Insurance and a Car/Mobile Phone/Laptop may also be included in your employment package. Check out what's available and what the terms of eligibility are before signing up to anything.
Paid Holiday
Next on the list is holiday entitlement. Currently it's illegal to give you less than two weeks paid holiday each year - but you should also be given paid leave or time off in lieu for all bank and public holidays.
You may be requested to take some leave on certain days - such as over Christmas, or if the company closes for a particular period during the year. Make sure you know what these are.
Find out what happens if you don't take all of your leave in one year - can you carry it over, will your employer buy your leave back from you if it is left over at the end of the year or will you lose it if you don't take it?
Also find out if you do work overtime, are you allowed time off in lieu rather than pay?
Sick pay
Some employers have no sick pay schemes and others are very generous and include absence due to long term or serious illness. Lots of companies who do provide sick pay will insist on an introductory period where no sick pay is payable at all.
Maternity/Paternity Leave
Check the terms of your contract to see what your company offers in the way of maternity and paternity leave. There are minimum standards set out by the government and it is illegal for your company to not adhere to these.
Grievance procedure
Each company should have a grievance procedure which should be outlined in your contract. There should also be an explanation of the disciplinary procedure should it be considered that you have behaved inappropriately and your employer wishes to take action against you.
Leaving
If you decide to leave the company you will have to give a period of notice - make sure you understand what notice you need to give.
There may be conditions in your contract around what you cannot do when you leave, such as not being allowed to work in the same kind of business within a certain radius within a certain amount of time. You may also be told not to take clients with you when you move company (solicitation) so read the restrictions carefully.
You might also like...