Where to Find Legislation For Returning Faulty Goods?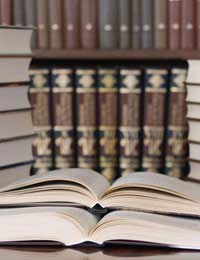 Q.
In your article faulty goods your rights the following is quoted:
"Sending Faulty Items Back - Legally you are not obliged to send faulty goods back to the vendor at your own cost. If an item is big and heavy or awkward to return then ask the seller to come and collect it."
Could one of your experts tell me where I can find this piece of legislation?
(P.I, 23 March 2009)

A.
Customers are becoming more and more savvy about their rights now and are more likely than ever to complain if they don't get the standard of service that they feel they deserve.
Legislation
The main legislation covering consumers is:
The Sales of Goods Act 1979 as amended by The Sale and Supply of Goods Act 1994 and The Sale and Supply of Goods to Consumers Regulations 2002

And also useful for reference is:

The Consumer Protection from Unfair Trading Regulations 2008.
If goods are delivered to you in a faulty condition, then you reject them you must send them back to the vendor within a reasonable period of time. If they are faulty on arrival then you should do this immediately, to avoid any disputes later. This applies to distant selling, i.e when you haven't had the opportunity to physically check the items that you have been sent.
Any goods that you purchase should confirm to contract, which means that they should be as they were described, fit for their intended purpose and of good quality - certainly not the case if they are faulty. In this scenario, it is the seller, not the manufacturer who is responsible for sorting this problem out as your contract is with them.
Within the Sale of Goods act there is a clause which states:
'Unless otherwise agreed, where goods are delivered to the buyer, and he refuses to accept them, having the right to do so, he is not bound to return them to the seller, but it is sufficient if he intimates to the seller that he refuses to accept them.'
The Act also states that if the definitions are met that entitled the buyer to a repair or refund, then the seller must:
"(a) repair or, as the case may be, replace the goods within a reasonable time but without causing significant inconvenience to the buyer;
(b) bear any necessary costs incurred in doing so (including in particular the cost of any labour, materials or postage). "
Under this legislation, if the item is big, bulky and difficult to get to the post office, or perhaps just expensive to return, then you would be perfectly entitled to expect the trader to come and pick up the faulty goods. You must make sure though that you inform the seller immediately (preferably in writing, sent by recorded delivery) that the item is faulty and that you are not accepting it.
This only applies if you have recently bought the items and so are still within what could be considered as a 'reasonable time' before you are considered to have legally accepted the items. Alternatively, if you agreed to send back any items at your own expense, or you were bought the item as a gift and the person who bought it told the trader at the time of purchase that it would be a gift, then you will need to send the item back yourself.
However, as the trader probably does not want you to reject the item, you may find it difficult to get them to come and pick it up from you within a 'reasonable' amount of time. If this happens, it may be easier for you to arrange to have the item sent back to them and to claim back the money from them later, but this too can be an uphill battle.
You might also like...
I'm interested in a pcp car deal. What are my options if I become unemployed or incapacitated during the agreement. Can I also take out insurance to cover this event. I'm 67 next birthday .
John
- 25-Apr-19 @ 10:25 AM