Buy Now, Pay Later Deals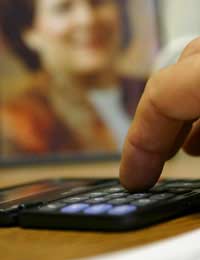 Another name for Buy Now, Pay Later deals is Interest Free Credit or 0% Finance. We see the adverts all the time – especially for companies who sell electrical items or sofas that are seemingly on sale all year round!
If you know that you can afford the repayments, then buying something on Interest Free Credit or % Finance can seem like a great way to get something that you need or want without having to wait until you've saved up enough money it buy it. If it's something that you really can't live without then it can seem like the perfect answer.
So what is Interest Free Credit?
Effectively, when you sign up for Interest Free Credit, the company you arrange the credit with will be loaning you the money to pay for whatever it is you want. They will buy the item, and you will pay them back over a period of time - the first six months of which is Interest Free.
Sounds Great – What's the Problem?
This is a great idea in principle - as long as you can pay off the credit you owe within the time period allowed. But where many people get caught out is that they don't have the money to pay it all off within the Interest Free period - and they think it doesn't matter, that they'll just spread the payments out over a little longer - pay the loan for a few more months - but it doesn't work like that. Buy now, pay later deals have a 'due date', which is when the Interest Free Credit period comes to an end. Once you pass the due date, you will usually find that any amount you still owe will start to grow substantially on a monthly basis - due to the high rate of interest that has been added since your Interest Free period expired.
This is something that companies offering Interest Free Credit rely on. Not only do they often put the prices up in the first place, so the item you are getting is more expensive in the long run, but they make their money on people who don't pay on time, by making their debt grow and grow - depending on the terms this can sometimes mean that the amount that someone owes after a few months of the higher interest rate is far more than the amount that they agreed to pay for the item in the first place.
So I have to Pay it all back by the Due Date?
To get your loan 'Interest Free', then yes. That's why these 'Buy Now, Pay Later' deals are so misleading. They are only 'Interest Free' if you pay them back, in full, by the due date.
So what's a Typical 'Buy Now, Pay Later' Deal then?
Take the following example which uses an item of £1500, a 12 month interest free period and a rate of 33% APR once the due date has passed:
Peter is purchasing an Item which in the shop, costs £1200.
If Peter pays no deposit and takes out a 'Buy Now, Pay Later' deal for 12 months on 15 July 2007 and pays the full £1200 back by 16 July 2008 (12 months and a day), then he will pay an administration fee of £25 and the item is paid in full. Total cost: £1225.00.
If however he doesn't pay his loan in full by 16 July 2008 then under the agreement he has signed, he will need to pay 48 monthly instalments of £55.73. If the amount of the item was divided over 48 months then it would only cost £25 per month – so where does the £55.73 figure come from?
The total charge for Pete's credit is £1475.04 - £275.04 more than the cost of the item he was purchasing. He will then need to add on the cost of the item to the charge for credit - £1200.00, taking the total amount payable to nearly £2,700. This is because the APR on his credit loan goes from £0 to a staggering 33%.
This means that because Pete didn't pay his loan off in time, he has ended up paying more than double the cost of his item. In this case he would have been better off getting a low cost loan, or just saving up to buy it in the first place.
Best to Steer Clear then?
On the whole, if you know you have the financial ability and the self-discipline to pay off the credit before it reaches the end of the Interest Free Credit period, then Buy Now, Pay Later deals can be a great way to get things without having to wait while you save up the money. But if you're not sure that you can pay it off by the due date, or your circumstances are likely to change, then do yourself a favour and open a savings account instead.
You might also like...