Buying Online: Conditions and Limitations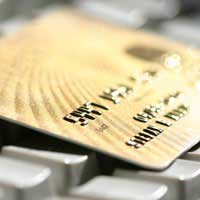 With the Internet seemingly taking over the world, more and more of us are turning to online shopping as a much more pleasant alternative to fighting our way through the throngs of shoppers on crowded high streets. Why not sit down with a cuppa and shop in the comfort of your own armchair? It's a great way to bag some bargains, and can be a real godsend at Christmas when your time is taken up with all those fabulous parties you have to attend – but how can you protect yourself from being ripped off?
Choosing a Good Company to Buy from Online
A great website is not an indication that a company will abide by the law, or give you good customer service. A good rule of thumb is that where possible, you try to use retailers and services that you already know about - or those that are personally recommended to you by other people. In cases where this isn't possible, try and 'Google' the company first and see what their customers have to say about them before committing to any purchase.
Where are the Company Trading From?
If you are doing business with an online company that is new to you, make sure you know their full trading address. The company you are buying from could be based outside the UK, which could make it tricky to follow up should anything go wrong. Should there be an difficult issue this could mean that you end up having to sue someone in their home country because the 'contract' made between you and the company is be governed by the law of the country that the goods you are buying came from, or where they are being sold from.
It's not always the case however: many people buy from companies that are based outside the UK every day without any problems, but If you are buying an item that is over £50 from an overseas business, then consider paying by credit card – this may well offer you an extra layer of protection should something go wrong (you will need to check the T&Cs of your credit card to see how much protection, if any, you have).
Under UK law if you buy something from a foreign supplier while you are in the UK you will have some protection, but it can be extremely difficult to get your money and your costs back, so it's easier to avoid the situation in the first place by making sure that you know the company's reputation and location before you buy.
It's also important to know that just because a website has 'UK' in the name somewhere, that doesn't mean that they are based in the UK – If you only want to deal with domestic companies, then always make 100% sure by checking the address and phone number.
Postage and Delivery Times
Buying from a company based abroad can also lead to unexpectedly high postage charges and long delivery times which can make your 'bargain' far more expensive than you originally thought. Some UK based companies also charge very high postage rates - which allow them to appear to be selling goods cheaper than other places. You might not realise until you've clicked the purchase button and committed to the sale, so check the charges before you decide.
Secure Payment Facilities
Look out for websites that have an encryption facility - which means that your method of payment will be secure. When you are taken to the form to fill in payment details a 'safe' site will have a padlock showing at the bottom or the top of the screen (the position varies depending on the type of browser you are using). The web address of the form may also start with a 'https://' rather than the usual 'http://' and this also shows that it is a secure site.
Privacy and Marketing
When buying from a company online you will nearly always have to enter an email address along with your address details and a contact telephone number. Make sure you know what the privacy statement is for both your physical and online contact details – do they sell on your details to other parties or will they contact you with an email newsletter or send tonnes of junk mail to your home?
Also watch out for anything that asks you to mark a check box or choose a 'yes' or 'no' option alongside them – these are usually marketing tools and are often worded to catch you out saying things such as 'Please tick the box if you do want us to share your details with a 3rd party/parties'. Historically these boxes were ticked if you didn't want your details passed on, so people tick them thinking they are choosing to opt out of sharing their details. The lesson here is to make sure you read the options really carefully or you could be bombarded with junk mail and spam emails.
You might also like...