Debt Consolidation Loans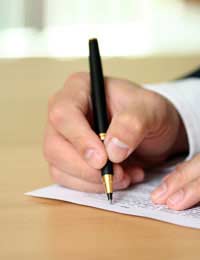 If you are one of the many people who are finding themselves in financial difficulty after borrowing more than you can afford to pay back, then you may be considering taking out a debt consolidation loan.
What is a Debt Consolidation Loan?
Consolidating debt simply means that you put together all of the credit and loans that you owe and add up how much you owe in total. Once you know, you then take out another loan that gives you enough to pay that total amount off in one go. This means that you have just one payment to make each month, and although it will be larger, it may reduce the amount of interest that you pay in the long run.
A Fresh Start
It is true that a debt consolidation loan can be the first step towards a fresh financial start. However there are several points that should be taken into consideration, and the penalties for falling behind on a loan need to be scrutinised carefully – especially if you are planning on using your home or equity that you have within it to raise the funds.
Advantages
The advantages that draw people toward the idea of consolidating their debt put forward quite a convincing argument for those wanting to go down this route.
If a borrower has several different forms of borrowing - say a couple of credit and store cards, then they are likely to have run up a fair amount of debt across them. Add to this other forms of credit such as bank loans, secured loans and hire purchase, then it can add up to a significant amount of money.
Because each of these credit agreements will come with a certain level of interest attached to them, this can mean that a borrower is paying off very little of the actual debt each month but is still stretched financially to meet the payments - effectively they are just paying off the interest and in some cases, it doesn't even meet that.
So Why Take Out Yet Another Loan?
It's a strange law of finance that generally, the more money you borrow, the less you pay in interest. So if you have a look at the interest that you are paying over your various financial commitments, then you might find that totalled up, it comes to more than the new monthly payment you would be expected to make! Sometimes the interest on a store card is far more than the minimum payment, meaning that each time you pay, you're not even paying off the interest they've just added on that month, never mind touching the actual debt - which just gets bigger.
Getting a debt consolidation loan would mean that you have one monthly payment, and one level of interest - which if nothing else makes your money easier to manage.
Can I Use Equity That I Have in My Home?
Yes. Usually, remortgaging is a cheaper way of raising the cash to consolidate your loan but that is because you are paying over the length of your mortgage - which could be anything up to 30 years. So what might seem like a great deal at the time might really be the opposite. Have a look at the final payback figure before you decide to release equity from your home.
Of course if you are absolutely strapped financially and are unable to pay your monthly commitments, it might be the only way you can consolidate your debt and in doing so, ensure that you keep your home - in which case it's probably the right thing to do or you might not have a home to worry about if you are likely to be forced towards bankruptcy.
If you do decide to remortgage to raise funds, then be aware that your home is at risk. Using your property as security means that you are changing your unsecured loans to secured borrowing - which means that should you default on your loan payments then your home may be repossessed. This is a huge risk to take, so don't underestimate it.
Payment Protection Insurance
Companies will use this risk factor to try and sell you Payment Protection Insurance (PPI) on any debt consolidation or remortgage loan that you take out. This can push up the monthly payments significantly, but can cover you financially if you lose your job, become incapacitated and are unable to work. Do be careful though, these insurance deals have been subject to a lot of bad press recently due to confusing legal issues that leave borrowers thinking they are covered when in fact they are not.
I Don't Have My Own Home – What Can I Do?
It's unusual for specific 'debt consolidation loans' to be given out to non-homeowners. Tenants are seen as too big a risk because they don't have a property for the loan to be secured against. However depending on your overall level of debt there may be nothing stopping you from applying for an unsecured loan that covers all of your debt with a lower interest rate and using the funds to consolidate.
If you do decide to consolidate your debts, do make sure that you know where you stand should you not be able to meet your payments or you could end up losing everything.
You might also like...