Discounted Mortgages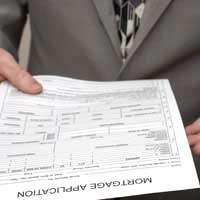 Discount rate mortgages are very popular with borrowers who need to free up their money as much as possible to pay for other expenses - such as fittings and furnishings - in the first few years in their new homes. For this reason they are especially popular with first time buyers and most lenders will have an array of different discounted mortgages to offer their new customers.
How Do Discounted Mortgages Work?
The mortgage provider will offer the borrower(s) a discount on the Standard Variable Rate (SVR) for a fixed period of time.
Take this example - a 1.5% discount over 5 years. if the Bank of England base rate is at 4.5%, the bank is offering a 1.5% discount - making the initial rate of payment 3%.
Will I Need to Pay a Deposit and Fees?
Usually yes. Often if you can pay a higher deposit, then your lender will offer you a better discounted rate - bringing your payment down in the long-run. You may well be able to get a good discounted deal with a 100% mortgage, but generally, the more you put into your deposit, the better the rate and the choice of deals you can opt for. You'll also find that in a lot of cases, the higher the discount and the better the deal, the higher the arrangement fee is to set up the mortgage in the first place.
Discounted Variable Mortgages – Are They Risky?
Taking out a discounted variable rate mortgage is always a bit of a gamble:
If the standard variable rate was to rise to 6.5% within that fixed period, then as the discount is linked to the variable rate, the payment rate would go up to 5%, and would increase the monthly payments for the borrower quite significantly.
Of course, this also means that should the SVR decrease, then the payment will also decrease – and many borrowers have benefited from taking out such a deal when the rates have dropped.
Professional Advice
It's always a good idea to take professional advice before signing up to a discounted mortgage. Financial advisors are well versed in market trends and will be able to make an educated guess over what the base rates are likely to do over the next few months – however do remember that they can only advise – no-one knows for sure how the market will go, and if you're thinking of getting a longer deal with a better discount – then there's every chance that the market will change dramatically.
Financial advisors or mortgage advisors may think they know the market, but make sure you can afford the repayments if there was a sharp rise in the base rate or you could find yourself in a very difficult position.
"Payment Shock"
Another thing to watch out for with these deals is you don't end up getting what those in the market call a 'payment shock'. This is when some products that offer a discount over a short term offer a 'deeper discount' - for example 3.5% discount for 18 months. When this discount stops, or decreases down to a much lower rate - e.g. 1%, then the borrower can get a nasty shock and not realise just how significantly their mortgage payment is going to rise for the remainder of their deal - which could mean much larger payments than they anticipated for the remaining 3.5 years on a 5 year deal.
Early Repayment Charges
If you opt for a discounted variable rate deal, then you are effectively 'tied in' for the length of your deal. The lender offers you an initial low rate and in doing so requires that you agree to stay with the deal for the period that the discount lasts. If you wish to move mortgages to another lender, or in some cases, just remortgage so that you can buy another property – then you'll have to fork out for an Early Repayment Charge, which often run into the thousands. In the case of moving property, lenders will often waive the early repayment fee if you stay with them and sign up for another deal – but you will have to pay admin and arrangement fees.
Before signing up for such a deal, make sure you check the small print and find out what happens if you want to move or change providers. You can get schemes that don't charge an early repayment fee but because there is no guarantee that you will stay, their rates tend to be a lot less competitive.
You might also like...