Mortgage Alternatives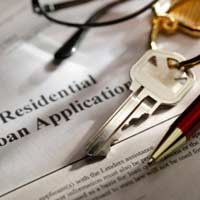 Mortgages are generally long term loans that are secured against a property and repaid over a fixed period of time known as the mortgage term. As it's probably the biggest loan that many of us will ever take out, it's very important that you take care when choosing which one is the best deal for you.
There are many different kinds of mortgage available on the market including flexible mortgages, fixed and variable rate, 100% and cashback mortgages to name a few. This is because not every borrower has the same requirements - some might want to pay the mortgage off early while others want to take payment holidays when times are a bit tighter.
Similarly some may work as contractors and have a differing wage from month to month, so need a variable mortgage where their payments can alter in alignment with their income.
Getting the Best Mortgage Deal
Getting the best deal can be really hard. Because there are so many different types of mortgage deal on the market, it can be difficult to decipher what incentive is the best or what is the best discounted rate. This increase in mortgage types has led to more and more people changing their mortgage or remortgaging to get a better deal.
One of the best things that you can do is to go onto a comparison website and have a look at the different options available to you. You can compare the different types of mortgage with various lenders and in many cases you can apply to the lender on line if you wish.
Different Kinds of Mortgage
Fixed and Variable Discounted Rate Mortgages
Most common mortgages around at the moment, discounted rate mortgages offer a discount on the current base rate.
If Fixed- this is a discount that stays attached to a certain rate – so if the interest rate goes up or down, the borrower makes the same payment. Can save you a fortune if the rates go up, but can also cost you one if they go down. Great if you need to know exactly how much you're going to be paying each month.
If Variable- the discount is based on the current interest rate. If the rate goes up then your payment goes up and the discount applies to the new rate. If it goes down, so does your payment. This is for those who can afford to take that little risk, or those who believe the rates will go down in the near future.
Cash Back Mortgages
Once the mortgage has been fully paid off, a lump sum - usually between 1% and 12% (agreed between borrower and provider) is paid to the lender. You will usually have to pay arrangement fees and a redemption charge.
Flexible Mortgages
Flexible mortgages are great for self-employed people and contract workers as they allow you to make underpayments and overpayments, depending on how much cash you have spare that month. If you receive a regular work bonus or a windfall, you can pay it into your mortgage - and if you are going on holiday, or need a bit of money for an emergency, then you can reduce your payment for that month and use the spare cash.
If you go for one of these mortgages, make sure you understand the terms. If you make too many low payments then you might find yourself paying a fortune in interest, but on the flip side, as interest is usually calculated on a daily basis then you will see the benefit of any extra payments you make quite quickly. It's also worth noting that these deals vary greatly from lender to lender, with some placing restrictions on how much you can over/under pay and how often.
Current Account mortgage
Current account mortgages allow you to have a flexible mortgage combined with your current account. It sounds really odd, but it can work if you want to shorten the length your mortgage time and so save money on paying interest.
It works like this : Your salary is paid into your current account and some of it is used to pay your mortgage. Your lender will allow you a facility similar to an overdraft - with a maximum borrowing limit and they will provide you with a chequebook. They then work out the interest rate on the mortgage daily, and as long as you make regular payments then your interest rates will carry on coming down. When your incomings and outgoings have all been worked out, what is left will go towards paying your mortgage.
You can usually arrange to make over and under payments with this type of loan, and if you get good commission or regular bonuses, this can be a great way to overpay as the money goes straight off your mortgage without you having to do anything.
100% Mortgage
Very popular in recent years with house prices so high, many lenders will now lend 100% of the full value of the property to borrowers, especially first time buyers. However as with any deal, it's not without disadvantages:
The interest rate on your mortgage is likely to be higher with 100% mortgage
Negative equity - if you have to sell and your house price drops then you might not get back all that you paid for it but you will still owe it to the mortgage company.
You may also be asked to pay a higher borrowing fee. If you borrow less than 90% (i.e. you have a 10% deposit) then typically, you won't have to pay anything however if you borrow between 90-100% then you will have to pay a fee set out by the lender - usually this is around £2000 or a percentage thereof.
You might also like...