All Inclusive Holiday Deals - Reading the Small Print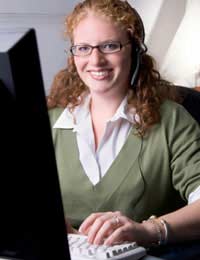 If you're booking a holiday on a budget you need to keep the cost down as low as possible. You have to think about your flights, your accommodation, and of course you will need to estimate how much your food drink and entertainment is going to cost you.
You can look at brochures and read visitor reviews, but often prices vary depending on the time of year, and you can end up spending a lot more than you expected.
Rather than booking the holiday and paying for extras separately, lots of people opt for an all-inclusive deal.
What is an All-Inclusive Deal
All-inclusive deals are exactly what they sound like – theoretically everything is included in the price. There are different deals available, but essentially you pay one price per person and you don't need to pay any more for your food, drink, transport or accommodation while you are there - it's all covered.
It Sounds Perfect, but What's the Catch?
Sometimes there isn't a catch. Paying for everything in one go can be cost effective and hassle free – and sometimes it can be much safer to stay in an all inclusive resort - especially if you're going somewhere that has a high crime rate.
Unfortunately though, you can get caught out. The most important thing to know when you're considering booking an all-inclusive trip is that you really need to do your research before you go and read reviews on the resort you are going to. This is because some resorts advertise what they claim to be a price for all-inclusive holidays when they actually add on lots of little hidden things onto the price that end up making it much more expensive.
Visitor reviews tend to be more honest than travel agent brochures or official websites, because of course the latter will make money if you decide to go there.
So What Kind of Hidden Charges are we Talking About?
You might find that your hotel location is miles away from anywhere, and you need to pay an expensive bus, ferry or taxi fare to get anywhere other than your hotel complex.
If alcoholic drinks are included in your deal, what kind of alcohol is it? If it's local spirits and beers then you might be stuck drinking dirt cheap spirits and lager that are not up to the standard you would expect. Some local spirits are perfectly fine, but you just need to know that if the deal specifies 'local spirits only' and you want your favourite brand of beer or spirits then you will have to pay for it - and it's likely to be much more expensive than it would be in a regular bar. Usually anything not included in the deal is likely to be charged at a premium – and this is where you can get badly stung.
Tips are another way that you can get caught out - lots of inclusive places still expect their visitors to tip, even though they aren't actually buying anything. If you don't tip, you might find you don't get as good as service as those that do - and even small tips can really add up over a couple of weeks
The quality of the resort is a real deal-breaker with all inclusive deals. If you book a 2 week holiday and decide to go all-inclusive, what do you do if the food is horrible, or the entertainment consists of bingo every night and karaoke twice a week? If you need to go outside of the resort for some entertainment (or just to escape!) then you will have to pay for any food and drink you consume outside of the complex. If the food isn't good, you've already paid for it, so you can end up paying twice if what they provide for you isn't edible.
It's also worth considering that if you have people with specific dietary requirements, such as vegetarians or vegans in your party, then they may not be catered for without an extra charge.
If your all-inclusive deal specifies that excursions are covered, find out which excursions they mean. It may be that there is one specific company that the resort uses to offer the 'inclusive' excursions and that they only run once a week - if the allocation fills up quickly then even though you've already paid for excursions, you'll probably have to miss out or go and book through another company - and if you do this you'll have to pay for it too.
Before booking, find out which excursions you will be eligible to go on as part of your deal, ask how often they run and how you sign up to make sure you get a place. Find out too if you need to hire any equipment - if you are wanting to go deep sea diving or snorkelling, is the equipment included in the price of the excursion or do you need to pay extra? The price of oxygen tanks and wetsuits can be expensive if there is nowhere else you can hire them from, and if there are a few of you in your party, it can really add up!
You might also like...