Timeshares & Small Print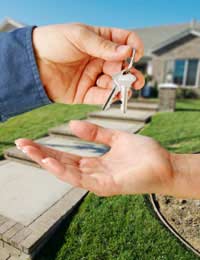 If you're thinking of buying a time share, you need to be very aware of the small print involved in the contract, since a knowledge of all the terms and conditions could end up saving you not only a lot of money, but also a lot of grief, in both the long and the short term.
Cooling-Off Period On Time Share Contracts
You should always check the small print to ensure it's stated, but under UK law you have a cooling-off period of 14 days in the UK after signing, and 10 days within the EU. This means you can cancel the contract without penalty (at least in the UK), and it should be clearly stated in the terms. No deposits should be taken during this cooling-offer period.However, you need to know which country's laws govern the contract, and the sales staff should tell you this. In most instances, UK law will only apply if the contract is signed in the UK, and will apply even if the time share itself is located abroad.
Cancelling The Time Share Contract
If you have buyer's remorse after a lot of pressure from the time share salespeople (and many do), the terms of your contract should explain not only the time limits on cancellation, but also how to cancel. Some companies will provide a cancellation form, but you're under no obligation to use this. As long as you write to the time share company at its place of business, stating your cancellation in writing, you're covered.
However, to ensure everything is done properly, keep a copy of your letter for your records, and the best procedure is to send the letter recorded delivery, allowing enough time for it to be received within the cooling-offer period. If you signed when abroad, you should ideally cancel before returning home.
Be aware that although cancelling within the cooling-off period means you don't have to pay anything under UK law, in other countries that might differ, and you might have to pay to have your signatures witnessed. If that's the case, legally the small print should tell you so – so read it carefully.
Time Share Contract In Another Language
If you're overseas and buying a time share, the contract will be in another language, quite obviously. However, if the location is in the European Economic Area, you have the right to a contract written in English, as well as one in the original language, so be sure to insist on it.
Money-Back Guarantees & The Small Print
In an effort to sell time shares, some companies will tell you they offer a money-back guarantee if you're not satisfied. Here you need to read the small print very closely indeed, since the terms regarding getting your money back can be very restrictive.
The same is true regarding reselling the time share, should you ever decide you want to do that. Be sure you're familiar with the conditions involved in a sale, since all too often there will be a number of restrictions making resale difficult – and also meaning you might well make a loss, as resold time share units don't regularly sell for large amounts.
You might also like...