Package Deals and Understanding the Small Print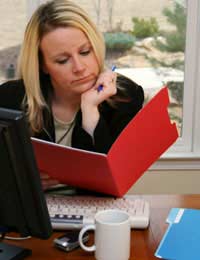 Package holidays have been popular in the UK for around 40 years, although things have changed a lot since the 70s when only the well-off could afford them. Now it's common to find people of all different ages and social backgrounds boarding a plane and heading off to sunnier climes - and this type of getaway is still by far the most popular with people who want to book everything in one go.
However the rise of the internet has encouraged people to book their own holidays online – resulting in a fall in package holiday sales over recent years. This has led to some travel companies are offering lower and lower prices on their package deals and quietly removing benefits from their deals, taking things out that you might take for granted such as free baggage allowance and transport to and from the airport.
What Should I Look for When Booking a Package Holiday?
Stay away from anything that looks too good to be true. Work on the principle that if it looks too good to be true, then it probably is. That's not to say that you can't get a good deal, it just means that you need to be careful and make an informed decision, not a rushed one.
Finding the Best Deal
Don't assume that best = cheapest. You can go on holiday for dirt cheap prices, but you're probably going to have to stay somewhere dirty and cheap. Unless you're happy roughing it in a dingy bedsit or grotty apartment for 2 weeks, you want to try and find a great holiday at the best price possible.
So first things first, what you need to do is have a vague idea of where you want to go, or at least where you don't want to go. The more flexible you are, the more likely you are to get a great deal.
Once you've found a place you think you'd enjoy at a decent price, then have a look at the other conditions around the deal. Find out which airline you would be flying and make sure that they have a reputation that you're happy with. Check their T&Cs regarding your protection should something go wrong.
Check the Accommodation Out
Next, check the accommodation you would be allocated. You can get 'unnamed' accommodation, which means that you won't know where you are going to be staying until you arrive at the airport. This type of allocation is one that gets a lot of complaints, as many travellers don't think that the accommodation they ended up in is at an acceptable standard in relation to what they were promised.
To counteract this, many travel companies offer 'allocation on arrival' at one of three different places. You will be able to look them up in the brochure before you book and as long as you're happy to stay in any of the three on offer, this can be a way to get a good, cheaper deal.
Get a Second Opinion
...and a third and a fourth - don't rely solely on the brochure to tell you about the accommodation - remember that the travel company is trying to sell you the holiday - so they're not going to make it look bad!
Try checking out places online and see independent hotel and package holiday reviews as well as forums where you can ask questions about the accommodation you've been thinking about booking, before you actually commit to anything. This is why it's essential that you give yourself enough time to do some research – don't expect to walk straight in and out of a travel agents, or book online in 10 minutes – if you do, you're likely to be heading into the unknown when you step onto your plane.
Terms and Conditions
Travel companies are required by law to list all the terms and conditions included in their deals, but they don't always play fair - and often use language that you need a degree in Law to decipher. When reading through the conditions of the deals look out for any bits that seem to be worded ambiguously, or which have been made difficult to understand. If you find anything like this, enquire and if possible, get confirmation in writing. This will be your backup in case anything goes wrong and the company try and deny what they told you.
Also find out what is covered by what you are paying. Are you allowed free baggage in the hold? Is your transfer from airport to hotel and the return included or are you expected to find your own way to your accommodation once you are there? Do you have air conditioning, TV/radio, safe deposit box or do you need to pay extra? All of these things are important and can turn a good value deal into something far more expensive.
You might also like...