Insurance Extras: Do You Need Them?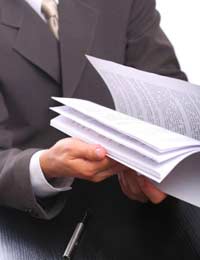 When taking out home insurance, you'll find a load of extra options on offer, such as landlord's insurance, flood damage insurance, working from home insurance - and you'd be forgiven for feeling a little confused by it all.
Flood Damage
Over recent years, the threat of flooding has become a stark reality for many people in the UK. Unfortunately flooding is becoming more devastating and more regular - and home insurers have made the call to raise the price of insurance for those who live in these flood-threatened areas.
In some cases, if you live in a area with high risk of flooding, then they won't make it part of the standard policy at all - you'll have to pay more to have it as an additional option.
How Do Insurers Work Out Who Needs to Pay More?
The Environment Agency has devised a map that shows the areas most likely to be affected by flooding. If you live in an area indicated as high-risk then you'll need to take extra caution to protect your property and in doing so can bring down your insurance premium.
The Environment Agency has several suggestions which can help you save money on your insurance, including:
Store your valuables in a safe, dry place, preferably upstairs
Invest in flood barriers - temporary or permanent and install flood defences
Use flood-resistant materials in your property - on flooring and paintwork
Raise any piping or plumbing above flood level if possible
Landlord and Tenant Insurance applies to rented properties only, but does afford insurance to both parties involved in the arrangement.
Landlords
All Landlords are required to have buildings insurance but depending on how a property is furnished, they may need to take out contents insurance too.
Additional options if you are a landlord renting out a house out to paying tenants are:
Emergency Cover - if you need someone to come out and fix an urgent problem with the property, then you can be covered up to a pre-arranged maximum limit for any work carried out and any call-out fee incurred.
Legal Cover - Covers you in the case of tenant issues - e.g. If your tenant don't pay their rent or they sublet without your permission then you may need to take them to court - this option will cover the costs up to a maximum pre-arranged amount.
Guarantee of Rent cover - this will pay the rent that you are due if the tenant doesn't pay up when moving out, and can last for up to 3 months until you find a new tenant.
Tenants
If you are renting a property, don't take out full buildings and contents insurance as this will cost you a lot more than you need to pay. Your landlord should provide the buildings insurance as they own the actual property. Discuss it with the provider first and make sure that they know that you are renting the property. There should be several different options available for you in terms of what level of cover you want and what it extends to. Make sure you take time to read and understand them all before making a decision.
Student Insurance
When you are renting a property as a student, you are usually treated differently by insurance companies. As students are more likely to houseshare with more people than other renters and are away for longer periods of time, their possessions are considered to be more vulnerable.
This type of option will usually cover the policyholder for fire, theft, accidental damage, vandalism and floods, they will also offer protection for higher risk individual items such as games consoles, computer equipment, MP3 players and the like.
If you are a student considering taking out this kind of insurance, check you aren't covered by your parents' 'away from home' policy. If not it may be worth them upping their policy to include you and your term-time possessions - it may work out far cheaper than you taking out your own cover.
Working From Home
If you are one of the growing number of people who work from home, have you considered what would happen if you were burgled and your home office equipment was stolen? Many people haven't, but it is well worth checking your policy to find out what you are covered for. A lot of insurers cover home office equipment for up to £5000 without you having to request it as an additional option.
If you need more cover, or specific cover for individual valuable items, then check your policy to see if they are covered and for up to how much. If your equipment is stolen and you put in a home insurance claim, remember that your premium may go up substantially. To avoid this, if it's just a few expensive items you need to cover, consider getting them covered separately.
You might also like...