Unsecured Loans: The Catches and Conditions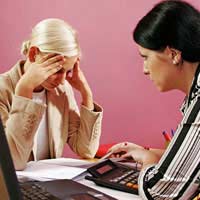 Unsecured Loans are also known as 'Personal Loans' and they allow you to borrow money from a financial institution and then make a series of monthly payments to pay it back. They are relatively easy to get and if your application is successful, you can spend the money on things such as a holiday, a new kitchen, consolidating your existing loans or a new car.
There are lots of loan providers who will provide unsecured loans ranging from banks, building societies, online lenders and specialist loan companies, and they all offer different rates, which can significantly alter the value for money you get when taking out a loan. This type of loan is available for both those who own their own homes, and those that don't because they are not secured on any assets - so there is no need for collateral.
This doesn't mean that you're guaranteed a loan regardless of your financial status. If you have a bad credit rating then it's unlikely you will be able to get an unsecured loan as most lenders will want to attach the loan to an asset, so they can guarantee that they will get something back if you default on the payments. If this is the case they will offer you a secured loan instead.
How Much Will You be Able to Borrow?
Along with the different APRs offered, the amount you can borrow through a unsecured loan varies enormously. Lenders will ask you to fill in an application form and will probably credit score you - meaning that the decisions surrounding your APR and the amount you can borrow will be decided by several factors, including:
Your income
Your outgoings
Your financial status
Your credit history
Your employment status
How long you've been in your job
How long you've been in your home
Other credit you have access to
How much you want to borrow
Once all these factors have been taken into account then if you are successful you will be made an offer. Sometimes the lender will say that they are not prepared to lend you the full amount you have asked for, but they may make you a loan for part of it, or they may lend you more if you are prepared to increase the APR you will pay.
What to Look Out For
It's not just the APR you need to be careful of though, you need to make sure that you:
Can afford the monthly payments
Know how much interest will be added to your loan, both each month and in full
Know if you will need to pay any early repayment fees
Charges for missing payments
Are aware of the pros and cons of taking out payment protection insurance in case you need to stop working for any reason
Understand the terms and conditions of the loan
Remember that even though your loan is unsecured, there are legal ways that lenders can claim back the money that they have lent you, so don't be fooled into thinking you can take out a loan and then skip payments or mess the lender around. If you do then they will come after you and they will have the law on their side.
Choosing the Right Unsecured Loan
The best thing to do when considering taking out a loan is to shop around. The internet has made it so much easier to find a great priced loan that rates are much more competitive than they used to be. There are hundreds of different loan companies and loan types around today and there are lots of comparison websites that will allow you to put your details into one place and then wait for the best deals to come back to you.
Don't Apply For Everything
Something you shouldn't do is to apply for a load of loans online then see which one comes back with the best price. The likelihood is that each time you apply, a credit search will take place - and regardless of whether or not you then take out the loan, the search stays on your file for 12 months - and lots of searches will bring your credit score down, meaning you may be refused credit in the future. You should be able to get a quote without actually submitting an application, which won't leave a trail on your credit history.
You might also like...