CCJs and Default Notices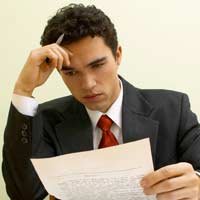 With credit and excess borrowing at an all time high in the UK, more and more people are facing the threat of CCJs and Default Notices because they cannot afford to meet their credit commitments.
What's a Default Notice?
A default notice is a statement, placed on your credit file by someone that you have borrowed money from - explaining that you have somehow defaulted on your credit agreement. It's also legal protection for you under the Consumer Credit Act 2006 – so that a company cannot launch into legal action without issuing you with a default notice first
When you enter into a credit agreement - be it a Hire Purchase arrangement, a Buy Now, Pay Later deal, a credit card or a loan, you will usually have to agree that if for any reason you don't keep to the terms of your agreement, then the lender has the right to inform credit agencies of your failure to do so. This then warns anyone you apply for credit with that you have defaulted on a previous arrangement.
What usually happens is that the institution that you owe money to will let you know that you are behind on your payments. At this point you may be able to make an arrangement with the creditor that allows you to pay back a little less than you should be doing - this often happens if the financial difficulty is likely to be short-term or circumstantial. However if you let this slide, or your lender is not sympathetic to your plight, then usually around two months after your payment was due you will receive a default notice.
The notice will allow you a minimum of 7 days to carry out the action required.
If you do get a default notice, try not to panic - It doesn't always mean that the creditor is going to take you to court, especially if you contact the lender and try to make arrangements to make repayments - even offering to pay some of the debt back is better than nothing. If the lender does not accept your offer and you cannot pay back the full amount by the time due, then you may well find however, that the next step will be that they take you to court.
Going to Court
If you don't pay the outstanding debt and the lender decides to take further action then they will need to take their claim to the County Court if in England, Wales or NI (If you live in Scotland different financial rules apply). Paying your debt early can avoid such action starting and is advisable if at all possible.
You will be notified of when the hearing is to take place and it's up to you if you attend or not - you can just send the information required through the post if you don't want to be there in person. During the hearing the court will look at the facts available and will decide whether or not you owe the lender money and also how you should be ordered to pay it back.
The Court will send you a Claim Form which states how much the creditor claims you owe them and gives you the opportunity to explain why this debt is currently unpaid. You will also receive a form which asks you about the money you have coming in and what you spend it on. You can make an offer here to repay the debt at a lower amount than stated.
If you don't make such an offer then the court may well decide that you need to pay the full debt either in one lump sum or over a period of months.
Once you have received the letter you have just over two weeks to send the completed form back.
County Court Judgements (CCJs)
when the court has held the hearing they may issue you with an order which demands that you repay the debt. This is a CCJ and will be on either an amount agreed between you and your lender, or if you can't agree, then it will be set by the court.
IF you have more than one CCJ these can be combined and you may be asked to make one payment per month which is to be shared between your creditors.
If you don't pay the full amount requested within 1 month of the hearing then your CCJ will be placed on the Register of CCJs and will stay there for 6 years. This will seriously affect any credit applications that you make during this time - including loans and mortgages.
You might also like...